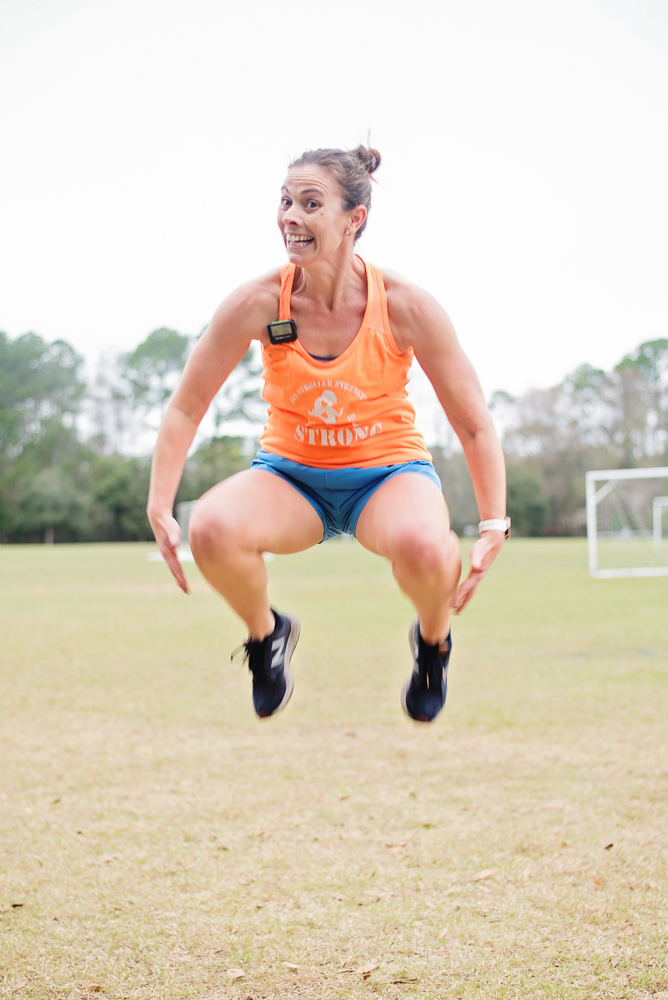 Liz Evans, Owner
Liz Evans is the owner of Jacksonville Mom Strength.  After the birth of her second child, Liz found a passion for health and fitness that meant saying (mostly) goodbye to the corporate world and making group fitness a full time focus. She started as a group fitness instructor for Jax Stroller Strength when it expanded from the beaches to Mandarin.  After a few years and a few location changes, Liz became an owner and expanded to Nocatee. In addition to AFFA certification in Group Exercise, she is a certified Group Indoor Cycle Instructor and a Level I RRCA certified running coach.
From those just starting their fitness journey to the more experienced athletes, Liz enjoys helping others reach their full potential.  In her free time, you can find Liz running with the PRS Running Club, teaching classes at the YMCA, popping into a yoga class or running around town in her minivan with her three children and adopted white standard poodle.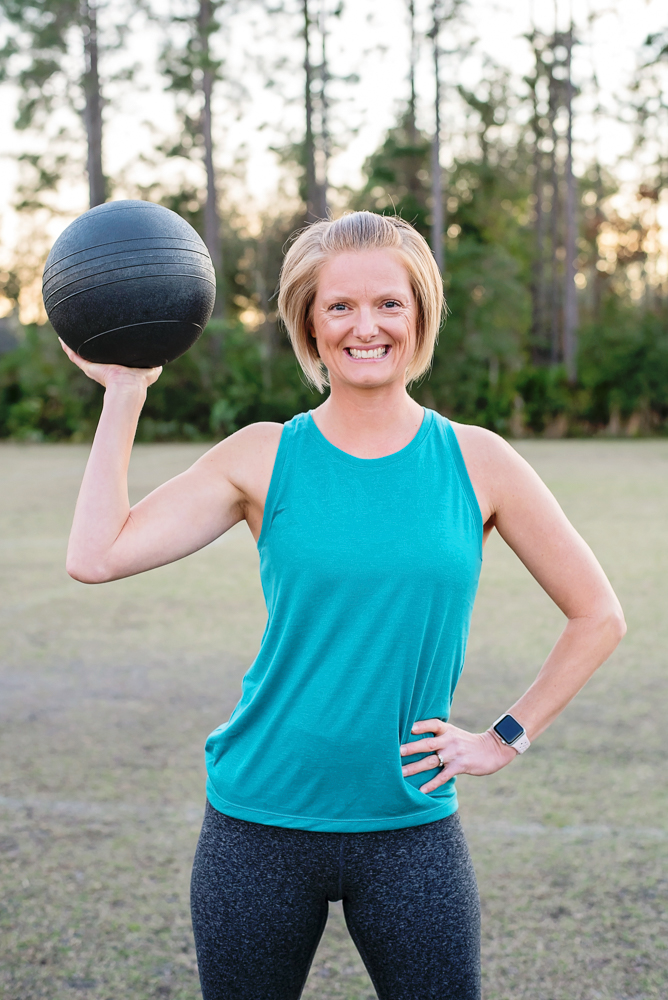 Gemma Cage, Group Fitness Instructor
Originally from the UK, Gemma came to the US over 19 years ago. She took one Jacksonville Mom Strength class and was hooked! Always a runner, she loved the strength training and the cardio challenge of the workouts provided.  Naturally talented in motivating others, she was recruited to join the team and became an AFFA certified Group Fitness Instructor in 2015. 
Gemma's expertise and passion lie in maternity and postpartum fitness. She instructed classes through her most recent pregnancy and decided to expand her knowledge and training with a Perinatal Fitness certification to better guide and assist our moms.
She has been teaching classes in the Nocatee location since it first opened and she quickly got a reputation of  "Get your butt kicked by a Britt" despite her kind and motherly demeanor. 
In her free time, you can find Gemma at the soccer field with her two older boys and youngest daughter and running with local running groups. She likes to sip English tea from fine china but she also does garage workouts at home to keep her in top shape.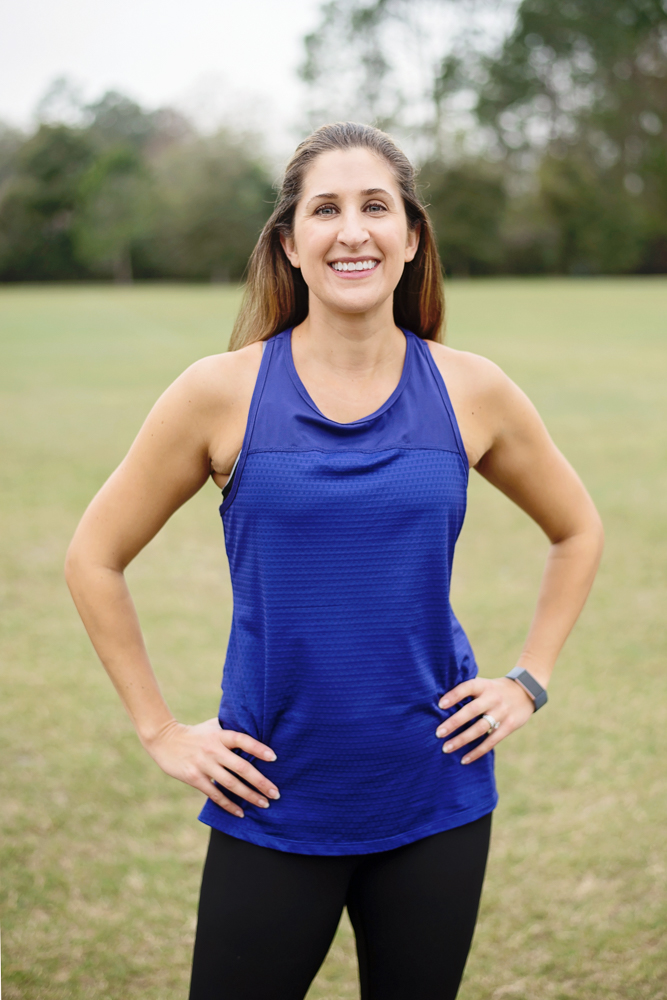 Lauren Weigel, Group Fitness Instructor
Lauren's fitness career first started in college teaching group fitness, Pilates and Spinning in Alabama . With almost 15 years experience , she joined  Jacksonville Mom Strength as a member to get fit after the birth of her children. She loved the outdoor work outs but says the biggest bonus was meeting new friends and other moms.
In 2018, Lauren switched back to the teaching role and joined the team as an instructor. In addition to her weekly role in Nocatee, she is often a guest instructor in Mandarin. She loves to stay active so when she's not teaching classes, she is also taking them with other members.
Lauren knows what it is like to move to a new city and loves to help other moms adjust and get acquainted with Jacksonville.  In addition to helping the moms of Jacksonville Mom Strength, she is active in the community with a leadership role in the PTA.
Get Fit, Have Fun, Make Friendships